MYSTIC VILLAGE- A impact story

Nestled on a height of 2100 meters and on 2 km trek from Khajjiar, 'Mystic village' is crafted in community styled concept where you are free to choose in which house to stay and where to eat where you reach after a 2 km walk through Deodar trees and panoramic views of Khajjiar.

The folk tradition is still alive in this village where members help each other in good and bad times. This community stay tradition is a very crucial element in hosting their guests as this system provides financial support to each household when the guests live at different houses of the village during their stay.
We were introduced to Bhaloli Village by a couple of local youngsters on a scouting trip to Himachal and when we reached there we were mesmerised by the beauty and the potential of that little village and how due to lack of so-called education and modernity, they were economically lagging behind.
BEFORE NOTONMAP
The major livelihood for the village was agriculture, which was limited by the climatic conditions. During the peak tourist season, men from the village worked as a waiter or a cook in nearby hotels and tried to earn a bit by acting as a cameraman for tourists along with rabbits & traditional dresses. These unconventional ways of earning a livelihood were unstructured and uncertain in terms of employment & amount of revenue they could generate for their families. While the village was fairly rich with natural resources such as agriculture and water, the main issue was the infrastructure, the water management and waste disposal techniques. Methods to reuse and replenish water systems and proper waste disposal systems needed to be enforced. The village lacked proper sanitary facilities also and without adequate water that was a big problem.
AFTER NOTONMAP
NotOnMap intervened and worked on these problems from the grassroots level, from restructuring and reshaping the water management techniques and the sanitary systems to building the community-style staying options. We also invested in power supply systems, built proper roads and seating places and decorated and styled the guest rooms to suit tourist needs. We gave the youth working opportunities to stop the migration of the skilled youth to other places, we helped them become self-sustainable by building a structured revenue system which now helps the village to earn a living while maintaining their traditions, culture and heritage. Since it's inception the revenue earned by the youngsters in the first few weeks was equal to the revenue they earned after three months of working at a hotel.
---
IMPACT WE CREATED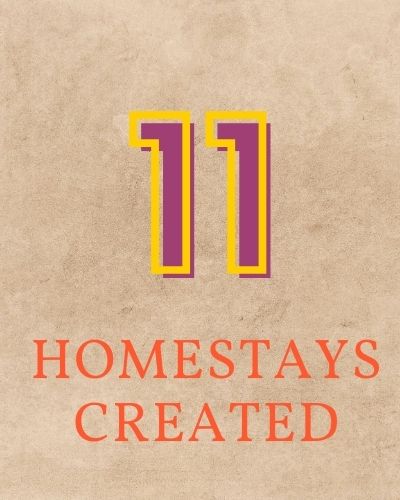 It took 3 months to work on the development of the village and since it has opened we have created 11 homestays, empowered 23 Youths and 15 Women of the community. We have built 1 library, preserved 9 Arts, generated 21 employments and impacted 110 people in the village and the surrounding area. It has been a huge achievement for us but we are looking forward to expanding and impacting more people of the community.
---
---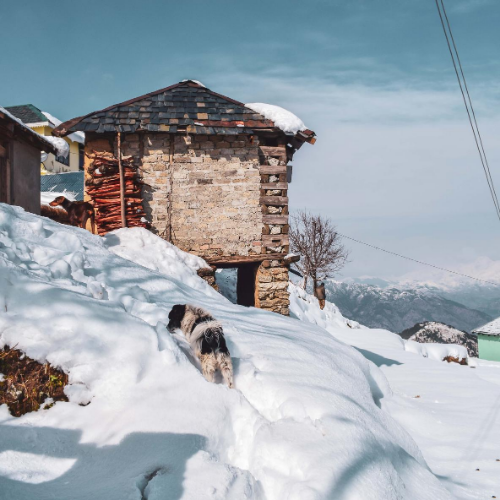 ---
NotOnMap Mystic Village was named Travelers' Choice Winner in YEAR 2020
We're in the top 10% of hotels worldwide.

What our travellers have to say?
Amazing Everything. Aforesaid couple words describe the vacation in most complete manner. Be it the accomodation, food, trekk, view, people or guide (especially the guide). Everything was superb. Loved the Place. Must visit
SHIRAZ
My stay at mystic village was amazing, the location, rooms, food and hospitality was awesome. Also the support from NotOnMaps community was outstanding. It is a must stay place when you are at dalhousie.
IKHAR AGARWAL
If you are a solo traveler or a group with an appetite for beauty in life, go visit this place without a doubt. My stay was excellent and indeed so was the journey.It's only with 'Not On Map' that you can experience these moments. Thank you
A community village, which is completely taken care by villagers themselves. Among all of them Mr.Shankar, Mr.Anoop and Mr.Suresh brings out the best out of the best.Shankar Sharma, a graduate who lives with his family of three kids and his wife along with his mother. He knows how it feels when someone lives away from their family, hence, he joined his hands with NotOnMap. Now he doesn't need to go away from his family for bread and butter for his family.
---
MYSTIC VILLAGE is a perfect example of IMPACT created by NotOnMap