WE ARE NOTONMAP

What is NotOnMap

NotOnmap is an organisation that began with a simple thought of Traveling with an Impact. Our co-founders were working in successful corporate firms and decided to quit their well-paying jobs to take this thought to an organisational level.

The idea of NotOnMap was conceptualized way back in 2012 and since its conception, we have started many social initiatives to protect the local culture and heritage of rural India and reduce the migration of youth in search of revenue by self-sustaining them. Several projects at village level have been conducted as part of this movement and now we have over 500 homestays across India registered as NotOnMap sites.

Whenever we travel to remote villages, we often find poverty and a lack of connectivity and communication (literal and psychological). In order to bridge that gap between the two distinct worlds, we found a sustainable solution through controlled and responsible tourism, to empower them culturally and economically.

We focus on facilitating Socio-Cultural Exchange, where we strive to provide travellers with beautiful experiences at remote locations. We open the doors of local homes, with hosts who extend their warm hospitality to travellers and allow a deeper cultural exchange that benefits all.

NotOnMap tries to ensure that the experiences are beyond leisure & fun, rather it is focused towards being inclusive, where travellers engage with the local community & conduct predefined activity & workshops for children, parents, students, teachers, women & youth.
Our Objective
NotOnMap is using "travel as a tool" to solve "Distress Driven Migration" and livelihood issues using under-leveraged cultural, rural and heritage assets.
We strongly believe that every culturally rich hidden community is a piece of heritage and they deserve to be self-sustainable globally. NotOnMap wants to preserve cultural heritage in remote hidden villages in India. This heritage can be in the form of architecture, art or crafts. We are committed to promoting community-based responsible tourism with a focus on improving current conditions and growing towards a better social and economic status through a systematic process

NotOnMap identifies new destinations, preserves cultural assets and facilitates travellers access to these locations. We have a community-oriented approach in order to ensure that rural folks, especially women and those from marginalized communities, earn a livelihood and feel empowered and travellers get a once-in-a-lifetime experience.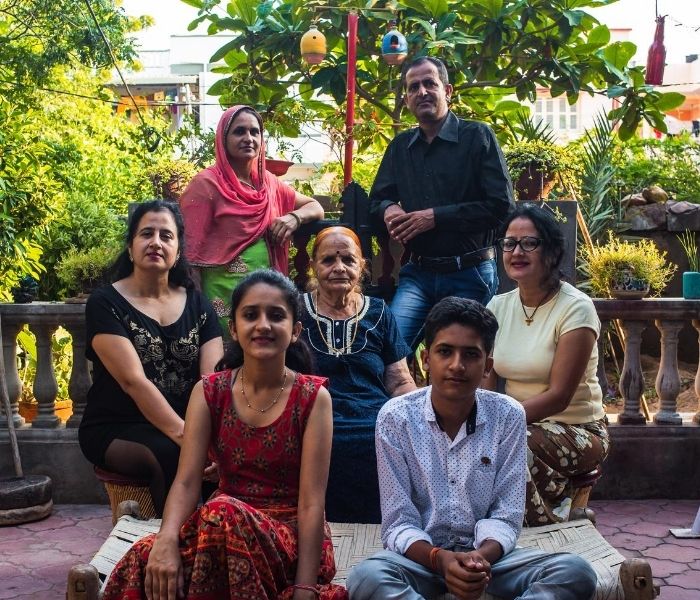 What we offer: Live Like A Local
We provide you with a 'One Stop Solution' for rustic & rare destinations near any important city in India. We are not for those who are looking for luxury but for those travellers who have a 'Hunger for Culture' and want to "Live Like a Local".
At NotOnMap we believe that development has to come from the community itself. We visualized a community village stay where the guest lives with the locals and eats the authentic local food made by the villagers. NotOnMap believes in the concept of true freedom so we give you an entire village to get lost in. These are not destinations that have been crafted and maintained by an individual organization, these have been curated by local villagers who want travellers to witness their livelihood and hospitality.
In today's era of Commercial Tourism, NotOnMap stays provide you with an authentic, raw and rustic experience where you can immerse yourself in the local culture, live with their families and eat the food they eat daily. Through these homestays, we are providing the villagers with a structured income mode, thus lessening the need of the skilled youth to migrate to other places to look for a job. This, in turn, is helping to improve the condition of the village and making it self sufficient.

Our Accomplishments
NotonMap currently has a presence at more than 125 locations across 12+ states. We have done POC(Proof Of Concept) at more than 10 communities across different states in India and it worked phenomenally well.
NotOnMap has nearly 80+ rustic destinations & 20+ NotOnMap Routes in India spread across states like Himachal, Uttarakhand, Jammu & Kashmir, Rajasthan, Kerala, Assam & Nagaland. We were called by Tata trust to talk about our model, invited at FM channel to discuss our concept. We have been able to target the youth of India to travel to NotOnMap destination, which we feel is our most focused strategic target. Till now we have engaged 5000+ Unique customers coming and staying with NotOnMap.
WE ARE HERE TO CREATE AN IMPACT